Port City Foodie: Connecting Wilmington Foodies and Food.
Find a restaurant. Get the food scoop. Meet a local foodie. Grab a recipe.
Save
Just a note about this Website…

Restaurants come and go, talented chefs move from one establishment to another, but the pandemic of the past two years has wreaked havoc on Wilmington's foodie landscape. We try to make a note on articles and interviews about restaurants that have closed, but we encourage our readers to check directly with a restaurant before heading out for food or beverage.

Save
What's Hot at Port City Foodie
Cut an avocado the easy way, without making a mess removing the avocado pit and peeling the fruit. Chuck Pennington, former owner of Historic Wilmington North Carolina's 4-Diamond bed and breakfast inn, The Verandas, demonstrates a more efficient way to slice a ripe avocado.
This breakfast casserole from Wilmington's one of the oldest bed and breakfast inns, The Verandas, is deceptively simple. With its elegant presentation, Dowless Casserole will delete your breakfast guests. It is perfect for Easter brunch, or a special Mothers Day breakfast.
More →
INTERVIEWS | Five with a Foodie
Reviews | Hot Restaurants
Osteria Cicchetti is, and always has been predictably and consistently delicious. This awesome meal was no exception and yet another reminder why "The O.C." is so popular.
Recipes | What's Cooking in the Foodie Kitchen
FEATURES | More for Port City Foodies
If you are a Port City local, you have certainly been asked to recommend a food item that is quintessentially "Southern," with a heavy emphasis on North Carolina. So what do Wilmington foodies put on their list of favorite North Carolina foods?
Having kitchen skills is not a prerequisite for being a foodie. You can dive into a bowl of pasta or negotiate your way through haute cuisine whether you can cook, or not.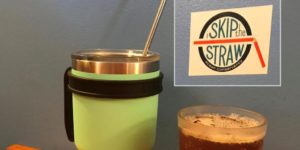 Forgo that plastic straw. Skip that plastic cover on your coffee. Mindful consumption of single-use consumer plastics results in a significant positive impact on the environment, and even one person's effort makes a difference. A walk along one of Wilmington's beautiful beaches makes the issue …
The search for the best shrimp and grits in Wilmington NC starts with an appreciation of the history of the dish. Think morning, hours before the sun rises. Crews of local shrimpers, headed out for a hard day at sea.