Carolina Beach's Joint for Tacos: Nollie's
What do you get when a retired professional skateboarder with an affinity for tacos decides to bring his love for simple, fresh ingredients and a laid back, cool environment to the area? You get Nollie's, one heck of a cool place in Carolina Beach serving up tacos that are well worth the drive.
Nollie's is owned by a retired professional skateboarder who aptly named the place and several menu items after skateboarding tricks – but this taco joint is serious business. The focus on fresh ingredients is apparent after the first bite and the fact that they gently grill the tortillas makes all the difference.
I live about three solar systems away from Carolina Beach, but after hearing about Nollie's Taco Joint over and over again, I decided it was time to experience it first hand. I jumped in my trusty VW Bus and arrived hungry and optimistic.
I opted for the salsa trio, (I mean how could I not?) then got down to business with Airwalk Asada and Method Mahi tacos. Sitting on the outside deck, listening to tunes, soaking in the sun and enjoying my favorite Costa Rican beer, it totally exemplified what being at the beach is all about. The flavors were vibrant but not forced and each bite was better than the one before.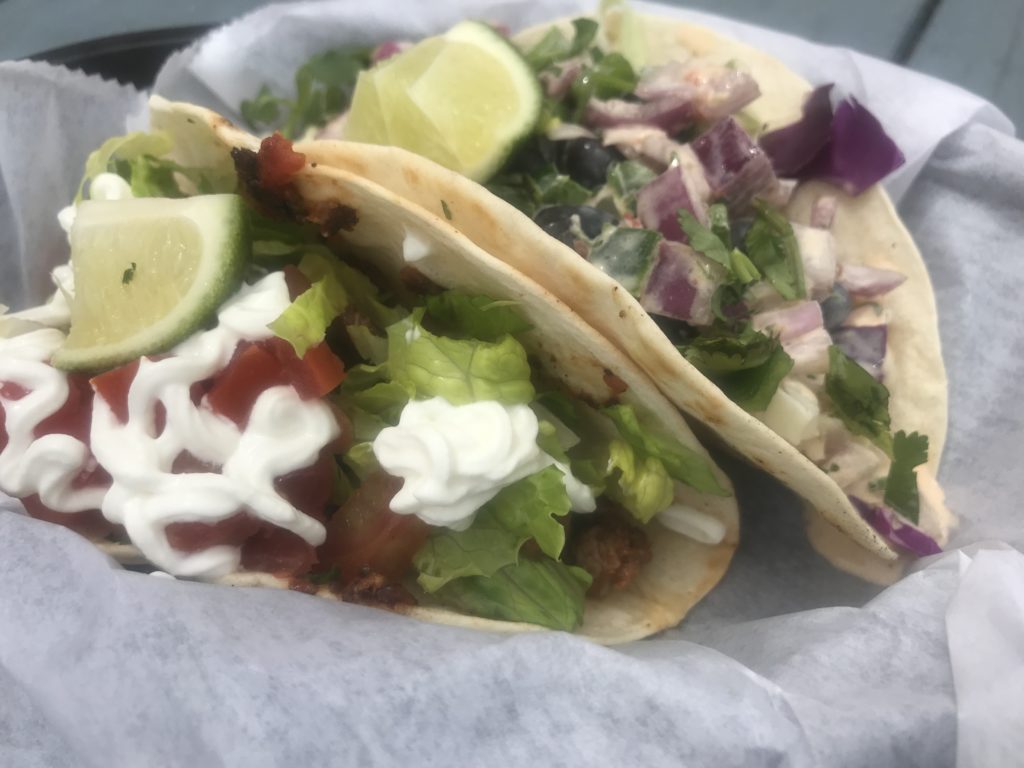 A very diverse crowd filled the place and the service staff was exceptional in taking care of everyone.
Anyone who knows me understands that tacos are my spirit animal and I can say with all certainty that I will be going back to Nollie's Taco Joint many more times in the future! You should too!
Contributing blogger: Ed Walsh grew up in Las Vegas, the son of an accomplished chef. Traipsing all over the world to more than 35 countries during a 21 year Marine Corps career allowed Ed to sample and appreciate all types of food from grass hut family dining to Michelin star rated fine dining restaurants. "I know my way around a dinner plate and I just like what I like," he says. Asked what his absolute favorite dish from all of his international travels was, Ed quickly says it was his Mom's spaghetti. Ed is single, and loves long romantic walks to the taco truck. He also loves spending time with awesome food – almost as much as he enjoys spending time with his awesome kids.
---
---