Diana's Pastelillos de Guava y Queso
In the islands, tropical fruits are woven through the menus, from cooling summer beverages, to spicy fruit-laden salsas and wonderful filled pastries, like pastelillos de guava y queso.
Before I spent the last two years of high school in Puerto Rico, I lived in Paris. When I moved to San Juan, every part of my life was turned upside down. It was textbook culture shock. The food presented the most remarkable gyration. Caribbean flavors have roots in European cuisine, but they take those influences and run.
Tropical fruit is a major component of Caribbean foods. I loved it all. From a simple breakfast of fresh papaya with cream cheese, to warm bread made from the banana tree in the backyard – it's amazing to see how them growing pointing upwards, quite the opposite of what you would imagine – and fish simmered in leeks, coconut, and pineapple, or chicken with mango and onions.
We would stop for ice cream from a street vendor, after walking along the port and admiring the cruise ships at night, choosing guayabana or tamarindo. Those sweet, sweet, warm pineapples that we bought by the half dozen from the roadsize vendor on the way home from the beach have never been matched by a grocery store specimen.
Diana Ramos Garcia, a high school classmate, posted a recipe for pastelillos de guava y queso online this week, sparking a moment of homesickness for the beautiful island of Puerto Rico. She is graciously sharing it with us, including her tempting photos. Make these little guava filled puff pastries and be transported.
Diane's Pastelillos de Guava y Queso
You will need:
1 box of puff pastry (at room temperature)
Guava paste (not guava jelly because the jelly will run)
1 8 oz package cream cheese
Confectioner's sugar
Parchment paper
Cookie sheet
Pizza cutter or knife
1. Preheat oven to 400 degrees.
2. Place parchment paper on cookie sheet.
3. Place one sheet of puff pastry on parchment paper
Note: you will get 9 pastelillos from 1 box of puff pastry.
4. Cut the guava paste in small squares. (I use the paste that looks like a bar, not the one in the round can. I slice it from the short side and cut each slice in half.) Place 1-2 slices on the puff pastry, per the diagram below. Don't cut them too thick.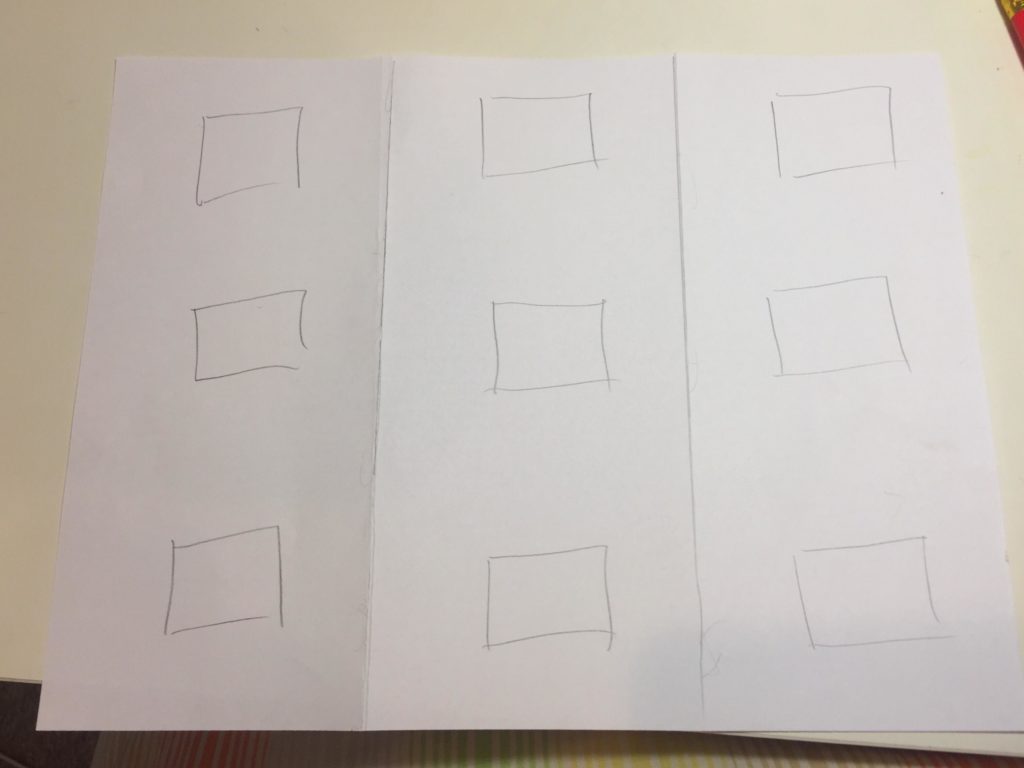 5. Repeat process with cream cheese.
6. Taking advantage of the puff pastry folds, place three guava paste slices per section. Place cream cheese over guava paste.
7. Unfold the second sheet and place it on top of the first one.
8. Using the pizza cutter, cut over the folds vertically. You will have three strips. Cut again horizontally. You will now have 9 squares.
9. Spread them, so they don't touch.
10. Place in preheated oven and bake for 15 minutes. (You may need to adjust the time, depending on your oven.)
11. Once out of the oven, sprinkle confectioner's sugar over them using a mesh strainer.
Enjoy!
---
---